New Ford SUV for Sale in Holden, MA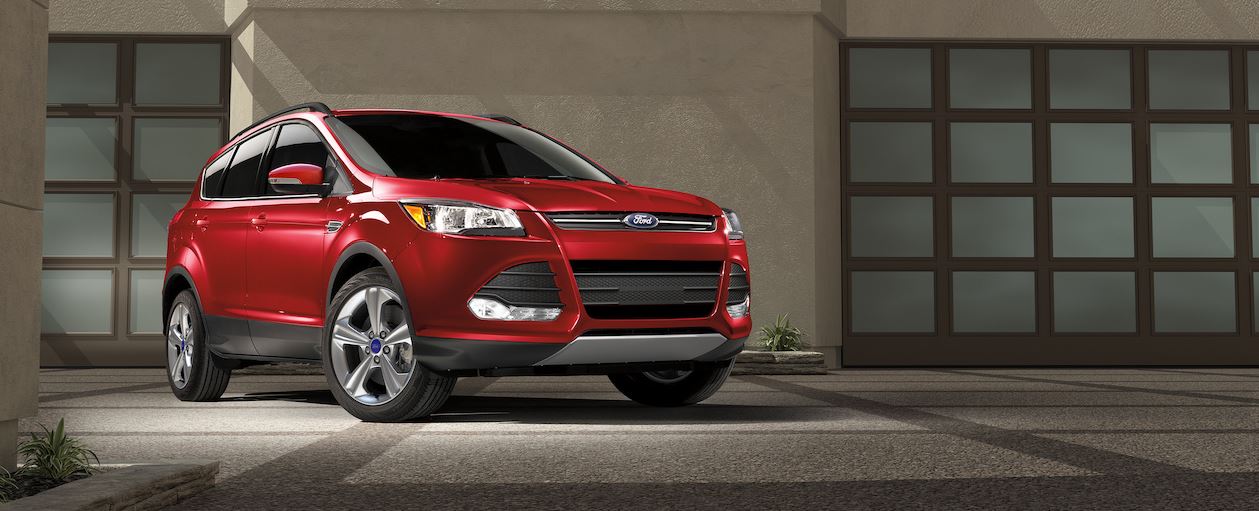 Explore Our Inventory of Ford SUVs for Sale in Holden, MA
SUVs offer convenience, affordability and versatility that our customers crave. Driving around Holden, MA requires a car that can tackle it all, from conquering off-road terrains to pulling heavy campers. Therefore, whether you need a compact and cost-effective SUV or a giant family hauler, our collection of new Ford SUVs is sure to have something you'll love. 
Enjoy sporty driving dynamics, eye-catching exteriors and premium interior amenities with a Ford SUV at Sunnyside Ford.
Subcompact and Compact Ford SUVs
The most affordable and cost-efficient Ford model is the Ford EcoSport. Although it is a small SUV, it offers plenty of standard features that augment its on- and off-road performance. Under the hood of this SUV is a turbocharged engine that can provide you with all the performance and efficiency you need for daily driving around Leominster.
The Ford Escape might do the trick if you want to invest in a model with more passenger room and cargo space. This well-rounded compact crossover provides drivers with sporty handling, premium interior amenities and plenty of cargo and passenger space. You will also find turbocharged engine options that deliver enough power for urban touring and off-road navigation.
Midsize SUVs
Mid-size trucks offer an ideal blend of convenience and size. With a new Ford Edge, you get to enjoy a right-sized SUV that is ideal for maneuvering around corners throughout the Shrewsbury, MA area with ease and taking on the beaten path. With the interior and entertainment features that most drivers crave and the seating of five people, the new Ford Edge is an excellent option if you want a versatile SUV.
If you hunger for more cargo space and additional seating capacity, you should check our new Ford Explorer SUV lineup. Although it is slightly larger than the Ford Edge, this SUV features a third-row that enables it to carry eight passengers comfortably. It also features plenty of capability specs like an off-road package, allowing explorers to easily take on the countryside.
Full-Size SUV
Looking for a full-size Ford SUV that you can maximize its passenger and cargo space? Feel free to explore our lineup of Ford Expedition SUVs. With ample cargo space, powerful engine options, an upscale interior and seating for up to eight people, this SUV makes a terrific choice for large Rutland families. Plus, since it boasts Ford's legendary performance, you can easily use it to maneuver over rocky hills and slippery surfaces outside Worcester.
Off-Roading SUVs
Although all Ford SUVs boast off-roading prowess, models like Ford Bronco and Bronco Sport offer impressive and remarkable off-roading capabilities. Both models provide West Boylston adventurers with a chance to experience outstanding performance in every driving condition. Whether you want to involve in off-roading activities, long road trips or commuting to work, the Bronco Sport and Ford Bronco will do the trick.
However, although these SUVs offer impressive off-road capabilities, they still differ in performance and design. The Ford Bronco, for instance, comes in either a two-door version or a four-door version, and it's larger than the Bronco Sport. Both versions feature removable rooftops and doors, which provides a thrilling adventurous trip.
Reserve Your Next Ford SUV at Sunnyside Ford
Do you want to find out more about the capabilities and features of Ford SUVs? Reach out to our sales team at Sunnyside Ford in Holden, MA. Our sales team can provide you with all the information you need regarding Ford SUVs. They can also provide you with accurate timelines regarding their availability if you don't see the model you're looking for. On the other hand, if you want to customize your SUV, Sunnyside Ford is an incredible place to place a custom order of a Ford SUV.