New Ford SUV for Sale in Holden, MA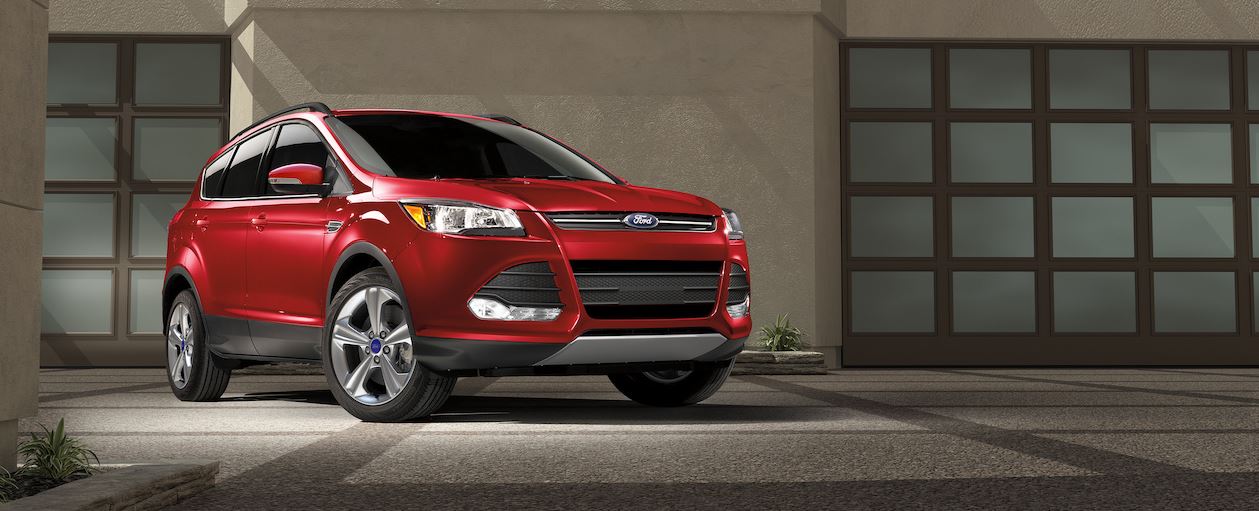 Invest In a High-Quality Ford SUV
Ford SUVs have progressed dynamically, with every new model that comes out having personality, so to speak. Ford enthusiasts end up getting a steady stream of nice attributes, but a continuation of things that are liked. No matter if you are driving through Worcester and Leominster, a Ford SUV could be a great investment.
New Ford SUVs For Sale At Sunnyside Ford
There are several SUVs in Ford's lineup, commonly found on roads around West Boylston and everywhere else across the country. People depend on Ford vehicles, their SUVs in particular. Where other SUV makes lack, Ford excels - and for good reason.
Let's look at the Ford Explorer, instantly recognizable by people, even those with no familiarity with SUVs know it from its appearance in major Hollywood films to the locals driving them down the street every day. However, this isn't the only Ford SUV. While the Explorer is well taken, some motorists need something a bit larger. And for those, there's the wide-reaching Expedition. The Expedition allows the driver to see the road with a view like never before. The 2022 models look and drive terrific, to the point where you won't want to exit your vehicle once you're at home.
Trim Levels
Texas and Stealth Editions, and the off-road friendly XF4. It has a long-wheelbase trim but also 4x4 and 2WD drivetrains. Given that this is a large vehicle, you should pick according to the one that feels the most comfortable. What better place to test drive the King Ranch than at our facility?
The King Ranch is one of the larger trims for the Expedition. Others are smaller, like the STX. This one has a 9.8-inch ground clearance and seats up to five people. It's an RWD and contains 375 horsepower under the hood. The transmission goes up to ten speeds and the hatch has a loading capacity of 19.3 cubic feet. Planning on pushing a trailer behind the Expedition? It'll manage up to 6,600 pounds.
Additional Ford SUVs
For compact lovers, try out the Ford Edge and Escape. Each vehicle drives well over unsteady roads and has hybrid alternatives, where the engine is partly kept running by electrical power. The Ford Flex offers riders three rows of seats, in a similar fashion to the Expedition. It's smaller in height and weight than the former but has a higher maximum seating capacity, which totals seven. Fuel economy is what you would expect for a new crossover, totaling 23 miles to the gallon when you're on the interstate. Once you're off, you'll manage around 16 miles per gallon.
What Makes Ford SUVs Stand Out?
Ford SUVs have style, character, and plenty of trims. Within those trims exist different editions, as was shown with the Expedition. What results from this is you having a new vehicle unlike most others you see being driven, even when other Ford SUVs come into the presence of yours. Ford also builds smaller hatchback vehicles, in the chance that you're in the mood for something smaller but has SUV-like features.
Ready to Take the Next Step?
As you now know, Ford SUVs are brilliant for possessing good diversification of models, trims, and editions within those models. Your new vehicle should stand out, not resemble every other new vehicle that you see on the road.
It's common to find new SUVs in abundance, but it's less common to find those from the same model with differences in appearance. With the help of our new Ford SUVs, Sunnyside Ford in Holden, MA aims to change that. Come find your new Ford with us today. Whether you are visiting from Rutland or Shrewsbury, MA we will provide you best service in town!