Lease vs. Buy
Your Next Ford
Try Out a new Ford with a Loan or Lease at Sunnyside Ford in Holden, MA
Picking out your next new Ford vehicle is the best part of the car-shopping experience. You get to test drive some of your favorite models, experience the latest and greatest features and match up your new model to your lifestyle. But, when you need to decide on the finance plan that fits your monthly budget the best, do you choose to buy or lease the new Ford?
It can be a difficult decision to make but the finance experts here at Sunnyside Ford are happy to help you make the process easier. Whether you choose to stick with the tried and true auto loan or you want to check out a Ford lease, we can help show you the benefits of each and why it might fit you better.
Why Buy Your Next Ford?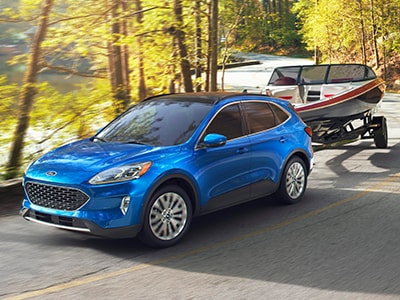 When you buy your new vehicle, you can make this happen through three different methods or a combination of them. Money from your pocket, trade-in of your current vehicle and an auto loan can all add up to help you pay for a new Ford F-150 or Ford Explorer and help get you on the road as soon as possible. When you buy a new Ford, it's yours, free and clear. That means you can modify it to match your style and can do a lot with it that a lease doesn't give you the option for. You also don't have a limit on your mileage, so you can make longer trips without the worry of going over your mile limit.
Why Lease a New Ford?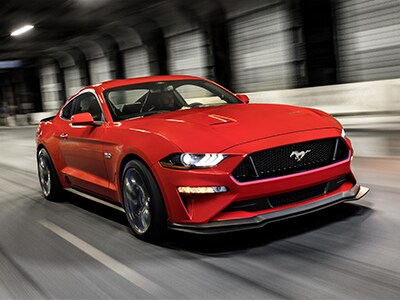 Leasing is a newer method of getting behind the wheel of a Ford, but that doesn't mean you won't get benefits from trying it out. With a lease, you typically pay less per month than if you bought your new Ford and you will usually have a smaller down payment if any at all. A lease term is typically shorter than if you were to try an auto loan. This means that if you were to need routine maintenance, it's covered under the manufacturer's warranty and you wouldn't have to pay out of pocket. And when your lease term is up, you can trade-it in with ease and upgrade to the newest model without any trouble.
Want to learn more about our Ford financing?
Give us a call and we'll schedule you an appointment with our finance team who will explain the benefits of both today! We can't wait to meet you in person!
Make an Inquiry
* Indicates a required field
Hours
Monday

8am-7pm

Tuesday

8am-7pm

Wednesday

8am-7pm

Thursday

8am-7pm

Friday

8am-6pm

Saturday

8am-4pm

Sunday

Closed