Sunnyside Ford Collision Center in Holden, MA
Count on our Body Shop to get you back on the road
At Sunnyside Ford in Holden MA, we know that bad things can happen to good people. You can be driving around Worcester and Leominster MA just minding your own business when suddenly you run into an unavoidable accident. It might be just a minor fender bender but it also could be something a lot more extensive. Whatever mishap you encounter, there's certified collision repair available at our dealership that can get you back to looking like new.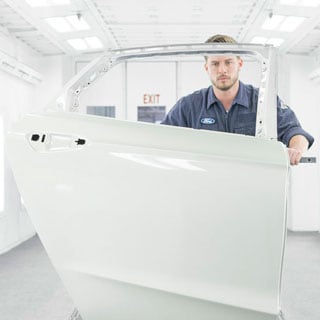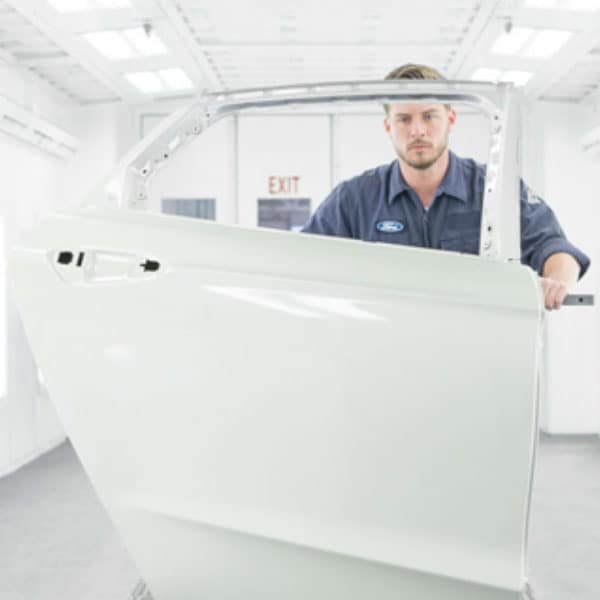 Your Rights:
You have the right to choose the collision center that repairs your vehicle. The insurance company can't force you to go to a collision center of their choosing.
You have the right to choose the type of parts that are used in the repair process.
You don't have to release your vehicle to the collision center to begin the repair process before you're ready.
Make sure to review the completed estimate before the repairs begin. It will list the work to be done and the parts that will be used in the repair.
Why you should choose Original Ford Parts when you are in an accident.
Because insurers want to keep repair costs down, they'll often specify the use of aftermarket, remanufactured, or even salvaged parts. This could, of course, lead to parts that don't have the same fit, finish, quality and durability of Original Ford Parts.
Ford Original Parts are designed and manufactured specifically for your Ford, so you can be sure they will fit precisely and provide long-lasting performance. In addition, to ensure optimal safety and performance in today's advanced driver-assist systems that all parts work together as a system.
Contact Sunnyside Ford Collision Center
* Indicates a required field
We accept any insurance coverage you have
No matter who your current insurance policy is with, we accept it. We have many years of experience in knowing how to fill out the insurance paperwork for you and we also know how to get your repair covered. We know what insurance companies are looking for and the kind of language they want to hear. If your repair is being covered by insurance from the person who caused the damage, we can work with that insurance company as well.
We offer a complete array of collision and body work service
No matter what happened to your car, truck or SUV, we can take care of it so you can once again be free to drive around your home in Shrewsbury and Rutland, MA. Among the services we offer are laser measurement technology to make sure you get the exact specifications you need along with complete frame restoration services. We can replace entire body panels to eliminate rust and dents. We can replace your windshield, your glass mirrors and lights and we can even take care of chips and dings.
Find out how easy it can be to get your vehicle back
Take advantage of our years of experience in fixing everything from my minor scratches to a total rebuild. We encourage customers in communities like West Boylston MA to schedule a service appointment and let us repair your ride at Sunnyside Ford Body Shop in Holden MA.